Skip to Main Content
It looks like you're using Internet Explorer 11 or older. This website works best with modern browsers such as the latest versions of Chrome, Firefox, Safari, and Edge. If you continue with this browser, you may see unexpected results.
STUDY AIDS
See the online study aids for Property
---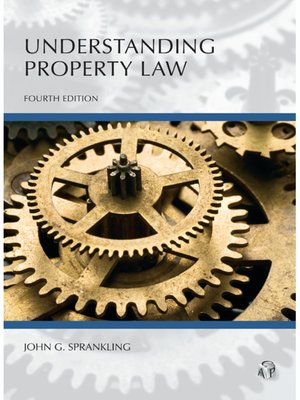 Professor Titshaw suggests Understanding Property Law / John G. Sprankling (part of your Lexis Digital Library account)
---
Treatises - Scholarly treatment of an area of law; often many volumes and usually updated annually. These titles were originally authored by big names in the field. We even refer to them by the name of the author.
Tiffany on Real Property (The Law of Real Property)
Walnut Wing KF570 .T54
Also available on Westlaw
Walnut Wing KF570 .T54
Also available on Lexis
---
Restatements
Restatement of the Law Second, Property 2d, Landlord and Tenant
Walnut Wing KF590 .A84
Available on
Restatement of the Law Third, Property, Mortgages
Walnut Wing KF695 .R49
Available on
Restatement of the Law of Property, 3d., Wills and Donative Transfers
Walnut Wing KF613 .R479
Available on
CALI Lessons
The Center for Computer-Assisted Legal Instruction (CALI) provides online interactive tutorials on legal topics. See a law librarian at the Reference Desk for Mercer's access code.
Mercer University Law Library | |

Non-Discrimination Policy

| ABA Required Disclosures | Contact Site Administrator
Mercer University School of Law - 1021 Georgia Avenue Macon, GA 31207 | 478-301-2605 | All rights reserved.